Beyonce Has Released Her Self-titled Album – Album Review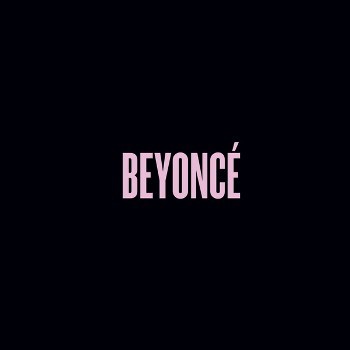 Review by : Kelly O
Beyonce has released her fifth, self-titled studio album without fanfare! 
Beyonce – Beyonce
1. Pretty Hurts
2. Haunted
3. Drunk in Love (Featuring Jay Z)
4. Blow/Cherry
5. Angel
6. Yoncé/Partition
7. Jealous
8. Rocket
9. Mine (Featuring Drake)
10. XO
11. Flawless (Featuring Chimamanda Ngozi Adichie)
12. Superpower (Featuring Frank Ocean)
13. Heaven
14. Blue (Featuring Blue Ivy)
Who is Beyonce? Considering Mrs. Carter's incredible wealth and media pre-eminence it should be a simple question to answer. Queen Bey is ever present, a figure instantly recognizable across the globe, but ask an admirer, critic or detractor who Beyonce the artist is and be prepared for a mesh of firmly felt contradictions. She's a super woman, a balladeer to rival Adele and Celine, a figurehead for modern careerist feminists the world over, she's the world's most sensual mum, she is a progressive pop star, she's the heir to Aretha – the list could go on and on. Beyonce is all things to all people and yet, strangely, truthfully, she is none of these things.
The former Destiny's Child superstar's solo career has offered so many brilliant flashes that listeners can't help but project their own image of Beyness (to borrow Rembert Browne's terminology) onto Beyonce. Essentially, we hear what we want to hear; weaving whatever narrative best suits our own predetermined image of the star. In truth, Beyonce embodies one specific and oddly unsatisfying characteristic: relentless professionalism.
She is a force of all conquering, unshakable, Hollywood will. She's always been more of a warped image of professional-inscrutable-perfection than an actual human being. Fragility is a luxury brand Bey cannot afford. She is all conquering by definition. Dominance is her MO, and she mustn't falter.
Bey has to be a strong, independent, ruthless, sexy, humble, industrious, whiter-than-white, unstoppable vision of femininity – and that mask cannot slip. This brutal cocktail ensures that Beyonce represents all those wonderfully pop star fantasies without ever personifying those lofty ideals.
2011's 4 was the potential tipping point; an album rich in artistry, but ultimately dragged down from greatness by a desire to tick boxes and meander. It was daring, but frustratingly conventional. However, that album may have provided the crucial bridge from Bey the superstar to Yonce (her new nickname) the artist. Beyonce, the star's first self-titled album, is a remarkable expression of self. A daring, modern, challenging and yet deliciously serene album that refuses to be pinned down but abjectly refuses to pander.
This ladies and gentleman is the Beyonce the world has been willing into existence for the last decade. Roughly divided into two halves, the album starts as a divine union of sensuality and sentimentality. After dismissing her record label as boring in a delicious deadpan drawl, "Haunted" is free to drift with the stealthy beauty of an early morning mist. The beat is almost imperceptible before Beyonce's vocal is suddenly snatched and looped around a thuddingly hypnotic hip hop beat. It all proves to be a delectable slow build for lingering ballad of the highest order. She haunts her lover and her vocal hangs magnificently in the middle distance.
Then the sex jam suite begins. Moans and groans are the norm as Beyonce slides between charming confessions (Beyonce and Jay drunkenly falling in the love in the kitchen) and preposterous dirty jams that will make listeners blush and Prince smile. "Blow" and "Partition" don't skimp on the details as Beyonce admits she likes it wet one moment and has (presumably) Jay-Z on the verge of premature ejaculation the next. The former is a saccharine bouncy update of 70s R'n'B and 80's pop respectively, building toward an eminently addictive chorus ("keep me humming, keep me moaning") and a ridiculous funk breakdown. The latter is the polar opposite: a strident stampede of zooming, lurching, minimalist H-Town bass that sees Beyonce rapping "I sneezed on the beat, and the beat got sicker" before slipping, via some paparazzi snaps, into the sexiest futurist jam imaginable. It captures the modern obsession for early-2000s R'n'B without succumbing to retrospection. Instead an elastic Kanye style Timbaland produced banger of a beat sets the scene for Beyonce to drop one of an endless list of quotable one-liners: "It took forty five minutes to get all dressed up, and we ain't even gonna make it to this club".
The concept of a millionaire asking her limo driver to put up the partition so she can't rip off her designer dress is hardly in keeping with the zeitgeist, but unlike her husband's latest LP, Beyonce never succumbs to the allure of luxury brand obliviousness. Beyonce surrounds her sexiest and silliest jams with genuinely bold and earthily believable cuts. "No Angel" is steamy, but equal parts insecure and headstrong; it feels real and keeps the album from drifting off into fantasyland.
In fact, far from living in a world of her own, Beyonce appears remarkably in touch with the pop culture. 2013 has been the year of the fourth wave of Internet led feminism. It hasn't always been coherent, but between Miley Cyrus, Robin Thicke, naked Ukrainians, Marion Bartoli, Twitter death threats and rape jokes, the feminist agenda has reasserted itself. Beyonce (some will argue cynically) has chosen the perfect moment to break the shackles and fulfill the iconic promise snippets of her material have alluded to.
"Pretty Hurts" is a stark album opener that sees Beyonce gliding immaculately over a stirring mix of clicks and pulses. Beyonce labels "perfection the disease of a nation" as she launches a smoothly controlled assault on physical fascism and the world's snide obsession with faultfinding. It's a grandstanding ballad and quite possibly the most conventional track on the record, but it needed to be that way, Beyonce's message couldn't afford to be dismissed as odd or aggressive. "Pretty Hurts" challenges convention by subverting a classic pope trope.
Beyonce manages to be a ferocious force of sexual energy one moment and the frustrated put-upon wife the next – shaking her head at the hypocrisy of gender roles. The album, like the arguments erupting across the Internet, is as complex and multi-facet as misogyny itself. In an era where Lady Gaga has moronically denounced feminists as bra burners, the renewed movement needed a simplistic and unmistakable statement that every human being can get behind, and at the 11th hour Beyonce has delivered.
"***Flawless" is this album's masterpiece and grand statement. It starts with that masterful assertion of dominance "Bow Down Bitches" which sees Beyonce stridently and unmistakably stating "I took some time to live my life, but don't think I'm just his little wife". It's as brazen and glaringly obnoxious as you remember, but what comes next is simply out of this world. A spectral, minimalist, arrangement swoops and swoons into action and Chimamanda Ngozi Adichie's voice emerges. A recording of the Nigerian writer taken from conference speech is played as Beyonce vocal swirls in the background. The message is thought provoking and touching, but it's the final line that proves most powerful. Pop has played host to an onslaught of feminist poses, but no one has laid out the fundamental cause in simplistic and inarguable language, until now:
"Feminist: a person who believes in the social, political and economic equality of the sexes".
Now who could disagree with that? And better yet, it sets the stage for one of the sickest tracks of the year. Atop the ghostly remnants of baroque beat Beyonce, using all the innate swagger that lies in her rich Texan tongue, declares: "I woke up like dis, flawless, tell 'em, I woke up like this, we flawless, ladies". It answers the question that "Pretty Hurts" poses and brings Beyonce the album, artist and person full circle.
Even when Beyonce isn't striving for grand statements she is delivering dynamite pop cuts. The Drake assisted "Mine" is a sumptuously low key blend of apprehension about the specific (post-motherhood pop) and the universal (a relationship accelerating at a dangerous pace), while "Superpower" is a dizzying Bjork-ish fairy duet with Frank Ocean which manages to be both barmy and heartfelt.
Unfortunately, being a Beyonce album there is plenty of waft and warble that could have been trimmed. "Heaven" is a lovely Lana-like effort that is sabotaged by "Blue", a sweet but bland ode to Beyonce's young daughter. It's a poignancy overload and together they feel overwrought. Equally, as the sticky sex turns to conflicted sentiment during the album's mid section, Beyonce begins to drift, not aimlessly, but slowly enough to allow the momentum to slip.
For once these frustrations feel wholly fitting, because Beyonce is everything at once by design. It's modernist and incredibly brave; pulling next-to-no punches, Beyonce was always destined to whiff on occasion and punch herself out between rounds, but that's part of the joy of this record. It's easy to see why her label would worry about Beyonce; it's strange, confrontational, undeniably exciting but incredibly difficult to market. It's artistry and intrigue first, and straight ahead pop second – and for Queen Bey that is a monumental departure.
Beyonce has become the feminist icon she never really was, she's become the sticky heir to Prince's Dirty Mind, she's become a shameless rule breaker to rival Kanye West and she is still one of the best balladeers in the business. Rather than casting faye allusions to what she could be, on this album, Beyonce inhabits all these personas fully, wholly, and simultaneously. All things to all people? Not so farfetched after all. Bow down.