Marilyn Manson – Born Villain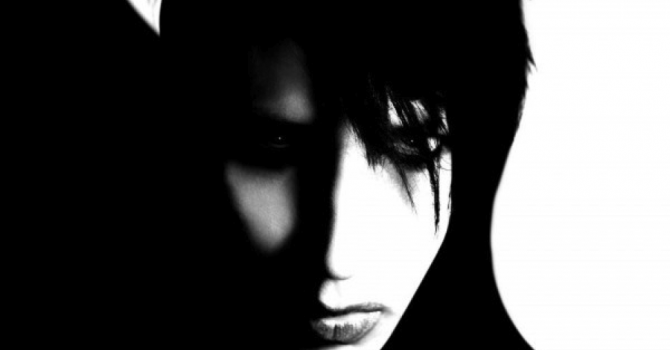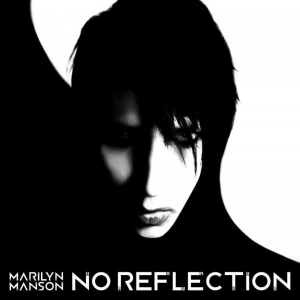 Released May 1, 2012
Record label: Hell, inc
NECR Review: Maeve
Born Villain is the eighth studio album to be released by Marilyn Manson, and the first to be released through his label Hell, Inc. After being unimpressed with his last two albums, to me, it has been almost a decade for us to have a true Manson album. Manson has deemed this as his "come back album".
There is a lot of hype surrounding this release, but is it deserving of it?
Although Manson, indeed, calls this his "comeback album," that does not mean that it's a return to form, because this it is not. Born Villain isn't trying to hearken back to Manson's old sound, but rather taking his new sound and making it better. This is the new focused and mature Manson, who has honed his signature sound and has now figured out where he wants to go with his music. This is a very unique album, and it definitely picks up where Grotesque left off, further revealing, that his past two albums were nothing but speed bumps on the road to Manson's next true inventive endeavor. And now that he's finally arrived at his creative destination, the results couldn't be sweeter.
"Hey, Cruel World" opens Born Villain, and is an obvious Marilyn Manson song. The industrial sounding drums with the grungy guitars mixed with the straight to the point lyrics, are keeping in tune with Manson's style. The song is then followed by the equivalently as amazing, first single, "No Reflection". It's a signature Manson tune, with its industrial synths, dance floor rhythm section, and screamed vocals.
"Pistol Whipped" is a song that seems to take Manson on a different course. With very little instrumental work and just his vocals dubbed over a beat, it's easy to be put off by this song. But with lyrics are enough to shock Congress in to a new album sensory rating sticker! This track still pertains to his true style and allows a slight feeling of diversity and experimentation within Born Villain. This is what sets Born Villainapart from Manson's last two albums, as Born Villain has originality and a spark within it that they did not
Born Villain is perplex. Just when you think you have it all figured out, you're slapped in the face with something different – with its tribal sounding drumming and pop like choruses that are so catchy you'll find yourself singing them at the wrong moment in the wrong place. It is really a musical journey, complete with multiple twists and turns and lurches that are either going to make you hate it or love it.
One surprising moment comes at ending song "You're So Vain," complete with Johnny Depp lending his guitar playing skills. The instrumental work is fantastic, particularly the scuzzy like guitars in the end, and it's the structure of the lyrics and vocal work that throws this all off. It's easy to hear what Manson was aiming for, but it is not achieved alas Johnny Depp takes the spotlight on this song.
Born Villain seems to put Marilyn Manson back on track. It's one of his better albums. Sure, there are a few songs that are a bit weaker than the rest, but Born Villain truly is a fantastic album that will undoubtedly secure a place somewhere within my top ten albums of 2012.
The "Born Villain" track list:
1. Hey, Cruel World…
2. No Reflection
3. Pistol Whipped
4. Overneath the Path of Misery
5. Slo-Mo-Tion
6. The Gardner
7. The Flowers of Evil
8. Children of Cain
9. Disengaged
10. Lay Down Your Goddamn Arms
11. Murderers Are Getting Prettier Every Day
12. Born Villain
13. Breaking the Same Old Ground
Bonus track: You're So Vain