ROB ZOMBIE: Mondo Sex Head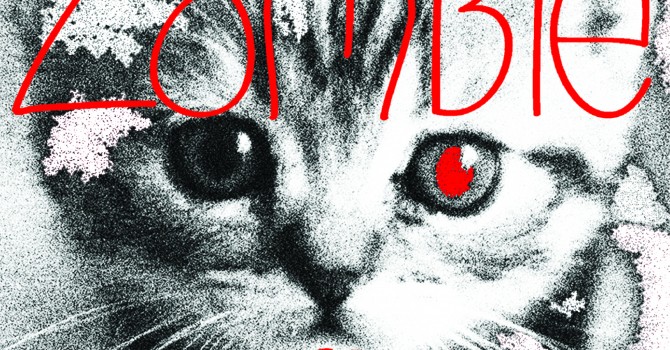 ALBUM REVIEW BY MICAH GUMMEL
Photos Courtesy of Rob Zombie's Press Team
Whether he's making music or movies, Mr. Rob Zombie has never shied away from the fact that he borrows heavily from the arts that have inspired his own creativity. From his own primeval take on the Halloween, to the KMFDM Remixes, 1996′s Supersexy Swingin'Sounds, and 1999's American Made Music to Strip By, that let numerous DJs, bands and electronica acts give their own take on his solo work and White Zombie catalogue, reinvention is something Zombie has celebrated for most of his career.
Now with Mondo Sex Head, Zombie is no stranger to remix albums. As it is industrial metal music, it  lends itself quite nicely to remixes because it already has a very techno beat to most of the songs and is churning very consistent riffs. Mondo Sex Head, combines some White Zombie tracks with some solo songs on this new 18-track monster of a remix album.
The first track "Thunderkiss '65″, crafted by JDevil's (Jonathan Davis of Korn's DJ name) It's very spastic and in your face with what I am I'm pretty sure he's chanting "666″ mixed with electro beats and a synth intro. The following remix of "Living Dead Girl," removed almost any traces of the former metal sound and replaced it with mesmerizingly repetitive downtempo drum and bass beats. DJ Document One then picks up the pace and adds a dubstep twist to "Let It All Bleed Out."  Indie rock producer Ki:Theory even found a way to make "Foxy, Foxy" sound marketable and catchy. The tribal percussion that film composer Griffin Boice added to"Mars Needs Women," makes this song perfect.
All in all, this album was a great remix for me. My favorites are more on the heavy side, but the "Living Dead Girl" remix (Living Dead Girl is my favorite Zombie song and one of my favorites on this album) isn't very bass heavy and has a real House effect to it. I really like the Jungle vibe on the "Superbeast" remix and the remix of Dragula was simply well done.
TRACKLISTING: 1. White Zombie – Thunder Kiss '65 (JDevil Number Of The Beast Remix) 2. Living Dead Girl (Photek Remix) 3. Let It All Bleed Out (Document One Remix) 4. Foxy Foxy – (Ki:Theory Remix) 5. White Zombie – More Human Than Human (Big Black Delta Remix) 6. Dragula (††† Remix) 7. Pussy Liquor (Ki:Theory Remix) 8. Lords of Salem (Das Kaptial) 9. Never Gonna Stop (Drumcorps Acid Remix) 10. Superbeast (Kraddy Remix) 11. Devil's Hole Girls (Tobias Enhus Remix ft The Jane Cornish String Quartet) 12. Burn (The Bloody Beetroots Motherfucker Remix) 13. Mars Needs Women (Griffin Boice Remix)