Skillet are back with their ninth release 'Rise'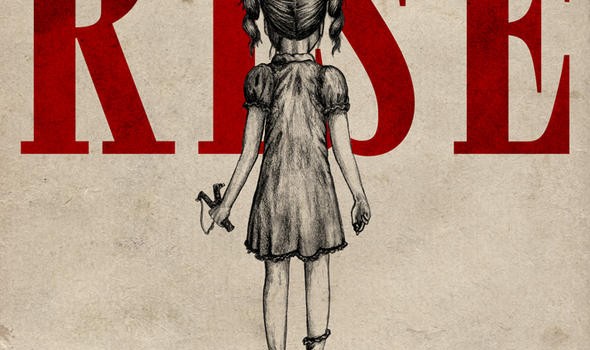 Christian hard rockers Skillet are back with a concept album for their ninth release Rise, packed full of high energy and catchy anthems.
Singer John Cooper revealed the theme for the album is based upon a normal American teenager growing up into a world full of the everyday dilemma's that we read about and see on TV, and lyrical themes show this in an inspirational light.
The title track opens the album with an electronic intro before Cooper's raspy voice takes over on top of some thundering drumming from Jen Ledger, and grinding guitars from new member Seth Morrison and Cooper's wife Korey. A rousing chorus kicks in and features duet partner Ledger's beautiful voice, which is amazingly similar to ex-Flyleaf vocalist Lacey Sturm. The outro to "Rise" is captivating as a choir sings whilst we hear recordings of police reports and various media stories regarding modern day issues in society.
"Sick Of It" begins with chaotic guitar riffs and pummeling drumming and the chorus is hugely melodic. You can see why this was chosen as the lead single because it is a perfect mainstream rock song.
"Not Gonna Die" is another explosive song full of energy and passion, and the addictive chorus makes it a definite highlight of Rise. The symphonic intro is good, and more strings are evident throughout as Ledger sings her heart out on the chorus, dueting with Cooper once again to great effect.
"Circus For A Psycho" and "Madness In Me" are two more high tempo anthems in the typical Skillet mold, and they are sure to become fan favorites in future live shows.
"Salvation" has Ledger singing the verses and her delicate voice is simply captivating. Cooper appears on the chorus before the two join together to end another great song.
"What I Believe" ends Rise with a symphonic influenced rock number, with string arrangements and a piano undertone adding to the atmospherics. The guitars and drums are in full rocking order and the vocals are a duet once more.
Rise is an excellent release, only slightly let down by a couple of softer ballad-like songs which lack some bite. The duet vocals of John Cooper and Jen Ledger are fantastic on each track they perform together, with great chemistry highly evident.
There is a good variation in pace which keeps everything fresh and dynamic and the hard rock songs are all capable of gaining mainstream chart success.
Of course, being a Christian band, there are lyrics and references to religion, like on the swaggering "My Religion" and "Hard To Find", but it isn't force fed into us and refrains from putting any pressure on the listener.
Rise, first and foremost, is a brilliant modern rock album, and Skillet are an inspiration to their fans.
Who needs to go to church when you can listen to a Skillet sermon?
Meet the Band:
John Cooper- Vocals/Bass
Korey Cooper- Guitar
Seth Morrison- Lead Guitar
Jen Ledger- Drums/Vocals
Track Listing:
1. Rise
2. Sick Of It
3. Good To Be Alive
4. Not Gonna Die
5. Circus For A Psycho
6. American Noise
7. Madness In Me
8. Salvation
9. Fire And Fury
10. My Religion
11. Hard To Find
12. What I Believe