Captain Beyond at the City Winery – Boston, MA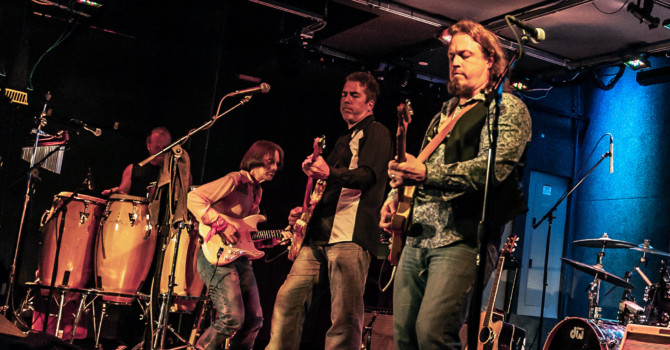 Photos and Review by Colleen Goyer
Show photos HERE
The latest incarnation of Captain Beyond performed its combination of hard rock, psychedelic rock and progressive rock at City Winery in Boston on July 6. The current members include original co-founder Bobby Caldwell whose other credits include working with Johnny Winter and co-founding Armageddon with Keith Reif. Also Jeff Artbasy from an earlier version of the band as well as more recent member additions of Don Bonzi, Jamie Holka and Simon Lind. In total there were seven musicians making up the group. The band preformed Sufficiently Breathless, Thousand Days of Yesterday, Frozen Over and Raging River of Fear and many others from their earlier releases. Lead guitarist Jamie Holka was incredible and had many extended solos throughout the evening. Other band members also did occasional solos and all members were outstanding musicians.
During the performance, Caldwell shared stories from the bands history as well as what the current plans are for new recordings and touring.
Captain Beyond maintains the unique take on the psychedelic rock genre sound.
The band continues the tour with dates in Rhode Island, New York and then across the US in the next several months.