Dirkschneider at the Palladium – Worcester, MA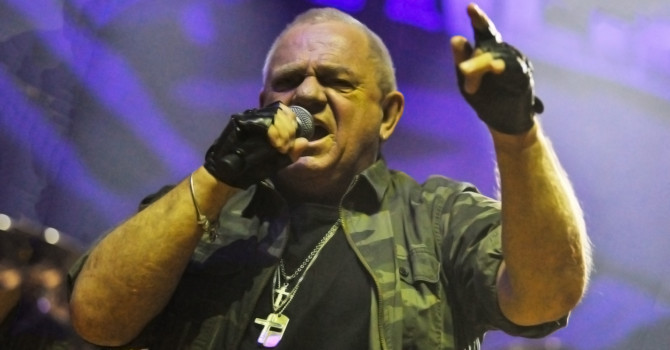 Photos and Review by Jim LaValley
Show photos HERE
Dirkschneider's "Back to the Roots Part II" tour stopped by the Worcester Palladium to play an evening of classic Accept songs for the last time. The band consisted of Udo Dirkschneider (vocals), Fitty Wienhold (bass guitar), Sven Dirkschneider (drums), Bill Hudson (guitar), and Andrey Smirnov (guitar) and they kicked out some precision German Metal.
This was the first time I have seen/heard any Accept without Wolf Hoffman (because he is known for his ripping guitar solos) and was curious if the band could pull it off. In my opinion, Udo's dedication to metal and his vocal craft is very apparent and he got the overall sound of Accept right. The band was awesome and the guitarists definitely stepped up and nailed the solos. Sven's punchy drums and backing vocals helped create the classic Accept sound when combined with Udo's distinct vocals, including his bad ass screams.
I saw Accept twice in 1985 and then twice again in 1986 and they were incredible. Udo, who just turned 66 yrs. old, came out with his signature camouflage theme and once the show started the tempo never slowed and they hammered out hit after hit for two hours. They got the crowd to sing throughout the night and the song that jumped out at me was "Princess of the Dawn," where the chant from the crowd was melodic and blended perfectly.
What a treat to hear live classic Accept "Restless and Wild" and "Balls to the Wall" tunes again 30+ years later.
If you have a chance to check out Dirkschneider to catch the last time UDO will perform Accept, you will enjoy a great night of classic metal!!