Eric Hutchinson and The Believers at the Sinclair – Cambridge, MA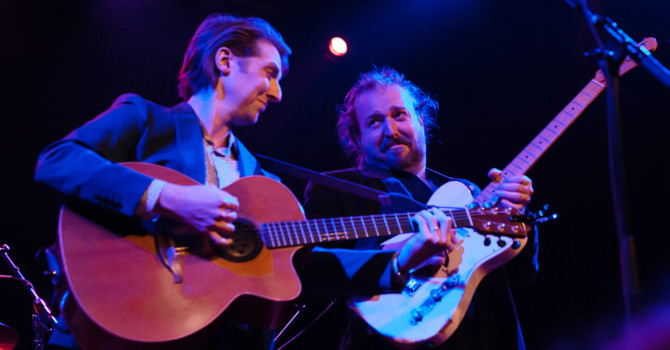 Photos and Review by Colleen Goyer
Show photos HERE
Eric Hutchinson, joined by The Believers, celebrated the release of the new album, Modern Happiness, by playing the entire song list for the crowd at The Sinclair in Cambridge. Even though the crowd hadn't had chance to hear the songs (the release was the same day) that did not stop them from enjoying the music. Eric mentioned that he had once gotten to a point where he was not sure whether he would continue making music, and the fans gasped at the thought. They were clearly happy that Eric continued his music career with Modern Happiness.
Eric did not disappoint those who wanted to hear some of his popular songs from his earlier releases like The Basement and Rock & Roll. The members of The Believers, Elliot Blaufuss on guitars and keyboards including much of the lead guitar and solo work, Ian Allison on bass guitar and Bryan Taylor on drums, all showed great skill and played to the crowd as well as playing off each other. They all contributed to the vocals.
The tour continues over the next few months and across the country.