Kingdom Come at the Tupelo Music Hall – Derry, NH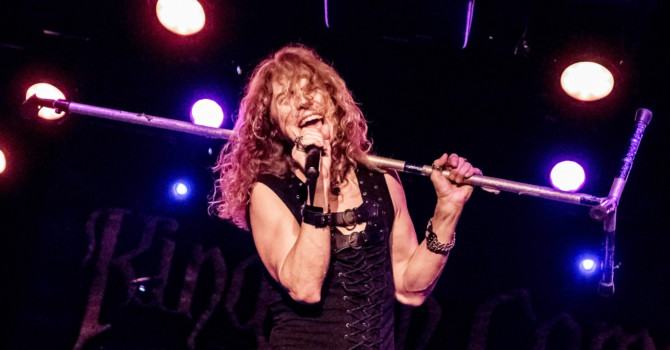 Photos and Review by Michael Cox
Show photo HERE
German hard rock band Kingdom Come stopped at the Tupelo Music hall on their U.S tour
celebrating the 30th anniversary of their 1988 debut album. With original line up of Danny Stag and Rick Steier ( guitarists ), Johnny B Frank ( Bassit ), James Kottak ( Drums ), and new lead singer Keith St John.
With a standing crowd the band hit the stage to Shout It Out. The crowd cheered on the band as they play hit after hit from their first two albums. From the first note that St John hits you can tell that he is a perfect fit for the band. With his high on stage energy and fantastic voice, the band played like they've been together since day one.
The band joked with the crowd to get them pumped up for hits like Do You Like It and Get It On. The drumming of Kottok and the voice of St. John the band got the crowd singing to every song. I've seen the band back in the 80s and in 2016 they have come along way. They are back with a vengeance!!!
The band nailed every note with Stag and Steier  on guitar and Frank on bass. The crowed cheered along and were on their feet as the show comes to an end with Shuffle. The crowd kept cheering after the show wanting more. This truly was a fun night for the band and all their fans.
1. Shout it out
2. Living out of touch
3. Highway
4. Living out of touch
5. Do you like it
6. 17
7. Highway six
8. Wild rose
9. Pushing hard
10. Get it on
11. What love can be
12. Shuffle