Lady Gaga at Mohegan Sun – Uncasville, CT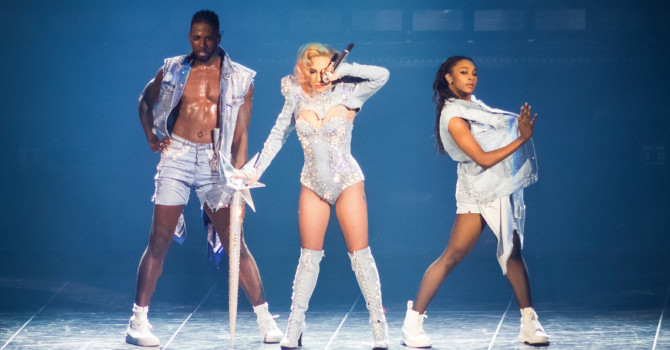 Photos and Review by Ilya Mirman
Though typically a rock show kind of guy, last Saturday I spent a very enjoyable evening at Lady Gaga's concert at Mohegan Sun.  The venue's arena is among my favorites – first, because it's part of the Mohegan Sun complex featuring great restaurants, shops, and of course the gaming; and second, because as a venue it's large enough to do justice to an over-the-top concert, yet compact enough that there's no bad seat in the house.
Here's five reasons it was a blast.
1) Elaborate Stage Setup That Brings The Action To You
In addition to the main stage, there were two satellite stages set up across the arena, which guaranteed that wherever your seat was, at some point during the show you'll be close to the action.  And, there were overhead structures that intermittently served as bridges between the stages, as lighting sources, and display screens.  I found the set among the most visually ambitious concerts I've ever seen.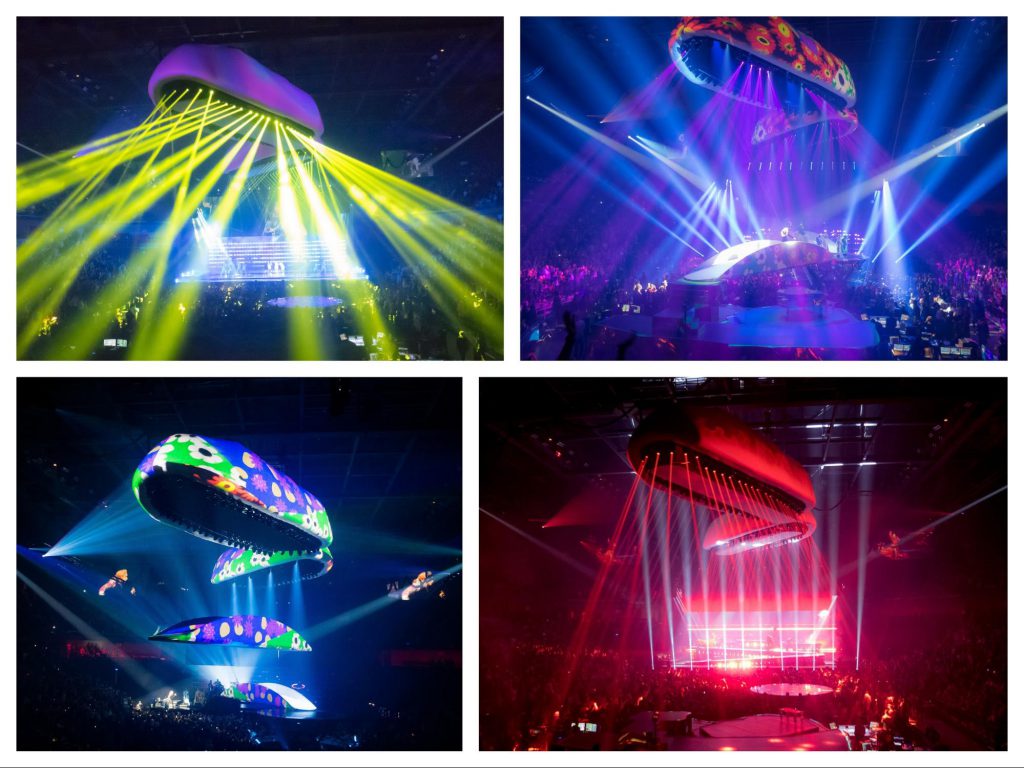 2) A Great Live Band
Raised on live rock-n-roll, I roll my eyes when pop acts rely on pre-recorded tracks.  Well, I'm happy to report that Gaga has a legit live band that is not afraid to break out into some serious jams.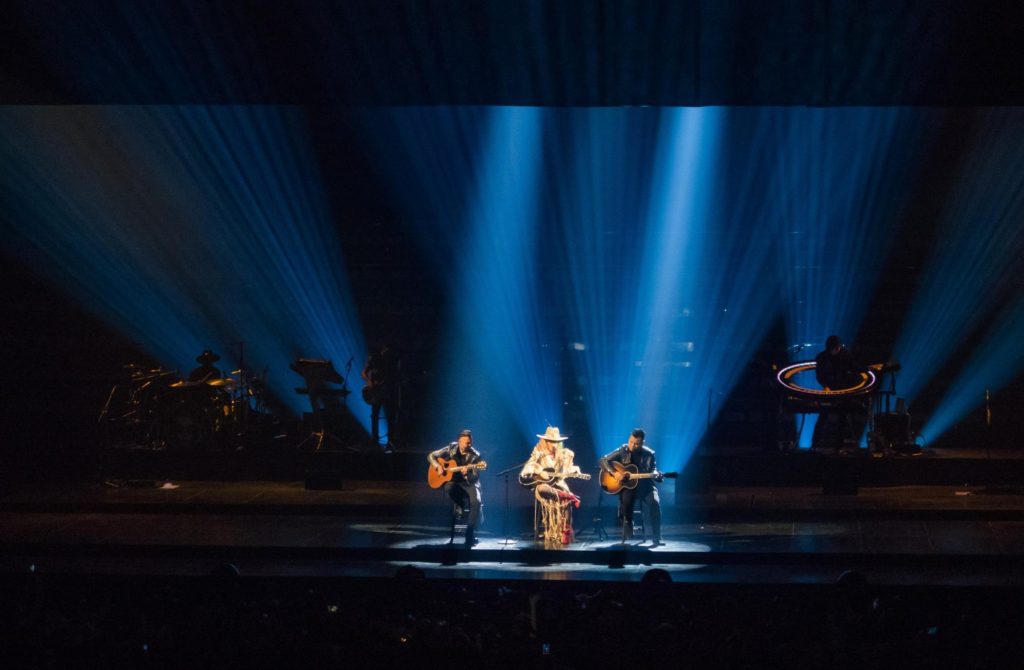 3) Packed Set With The Hits – And More
Gaga delivered her hits – and deeper cuts – with power and glamour.  She's got an amazing set of pipes, and they were on full display Saturday night.  And, there was a terrific balance between the fast-paced/powerful songs, and a handful of quieter/slower ballads, including a killer acoustic rendition of Edge of Glory, with Lady Gaga on piano.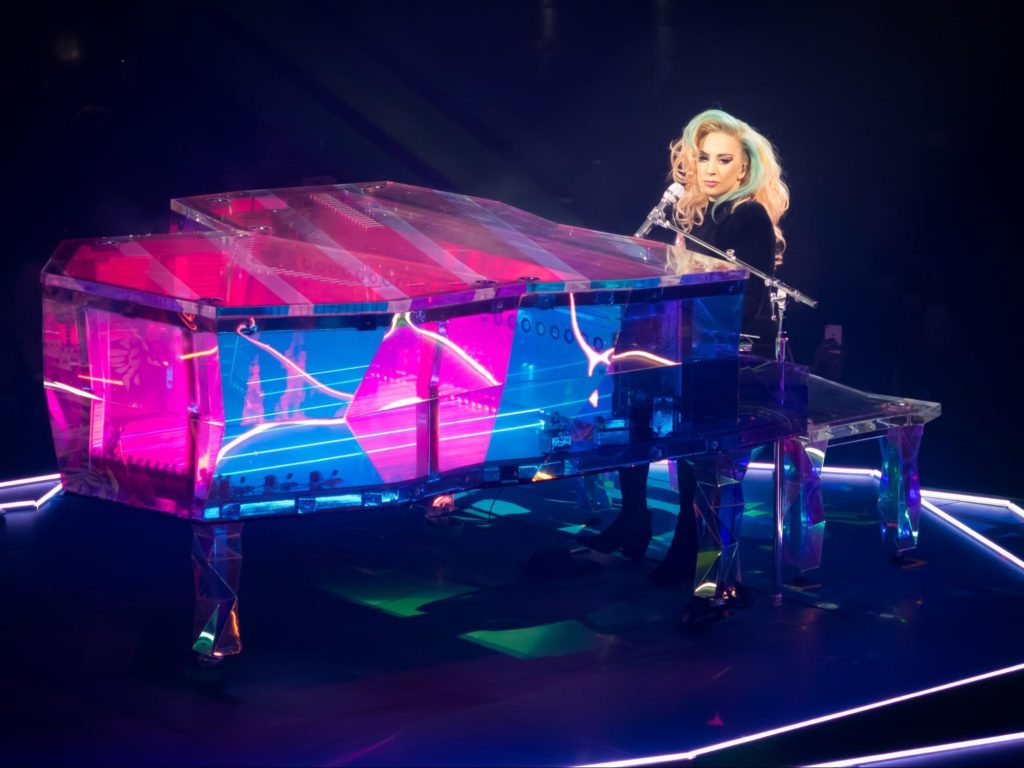 4) Dancers, Costume Changes, Videos
The two hour set was part concert and part theatre – a play of seven acts featuring a bold palette of imagery, costume changes and dance numbers, supported by video interludes.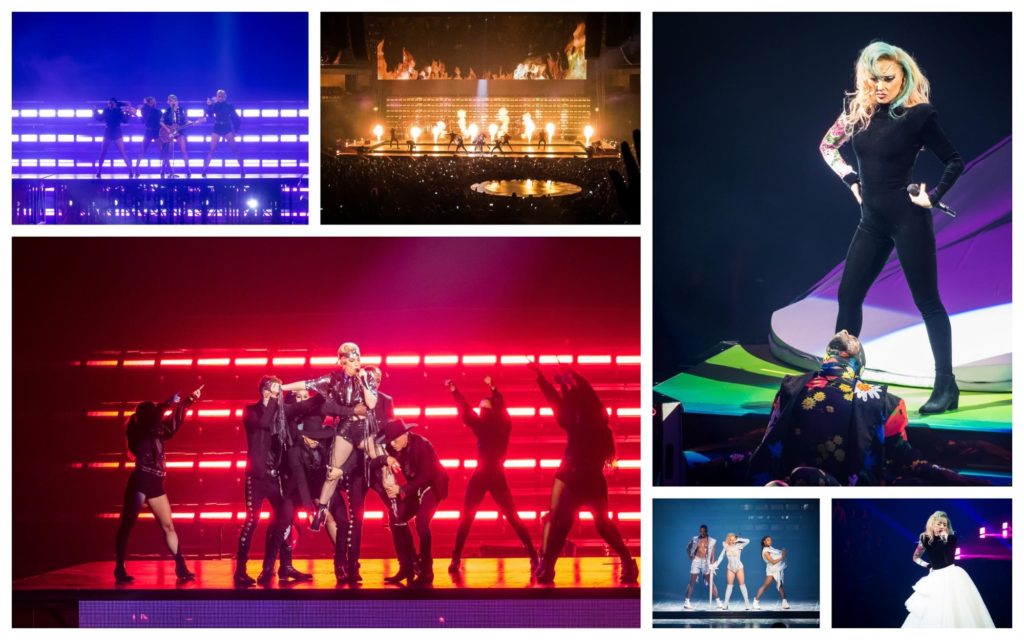 5) Commitment to Her Causes
In her comments and talks throughout the concert, Lady Gaga reinforced her support for causes she's passionate about – stopping bullying, and suicide prevention.  She read heartfelt letters from fans about how her advocacy and messages have impacted their lives, and hugged some of the authors.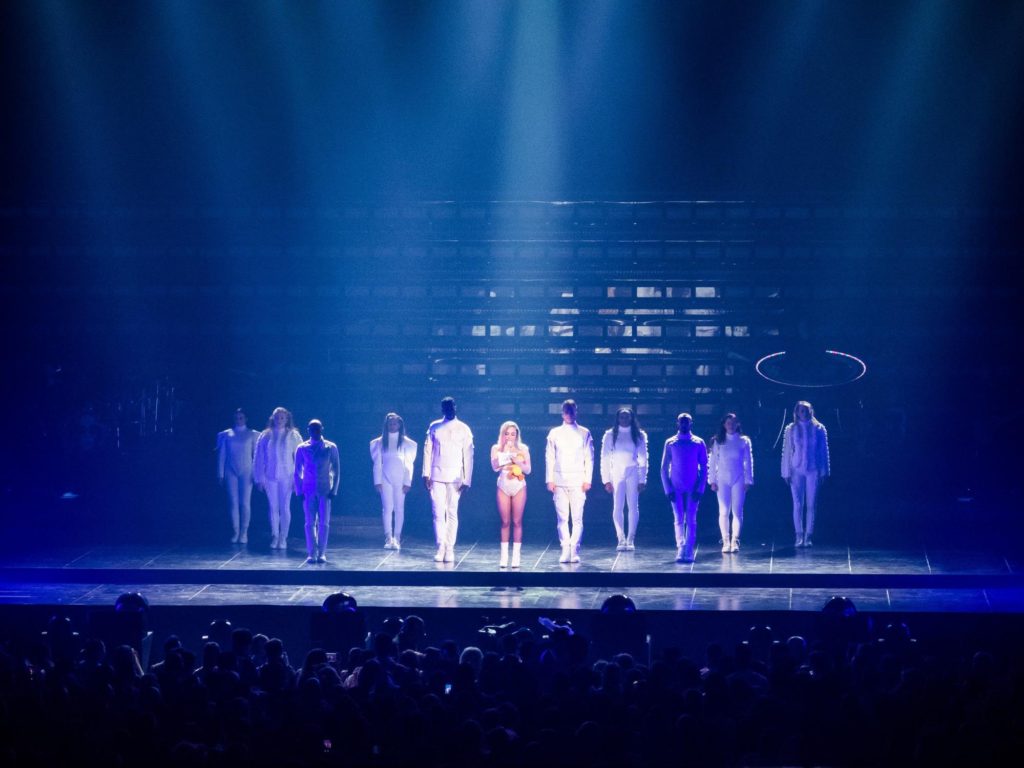 All in all, a really great way to spend an evening – if you haven't seen Lady Gaga's Joanne World Tour, check it out! https://www.ladygaga.com/tourdates
Set List
Diamond Heart
A-Yo
Poker Face
Perfect Illusion
John Wayne
Scheiße
Alejandro
Just Dance
LoveGame
Telephone
Applause
Come to Mama
The Edge of Glory (piano acoustic)
Born This Way
Bloody Mary
Dancin' In Circles
Paparazzi
Angel Down
Joanne
Bad Romance
The Cure
Million Reasons