The Levitate Festival at the Marshfield Fairgrounds – Marshfield, MA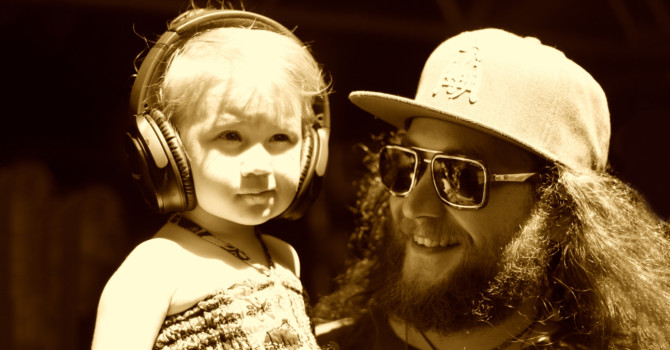 Photos and Review by Jonah Myerberg
Levitate 2018 kicked off July 7th with 2 perfect days of amazing music and beautiful weather. A storm blew thru the northeast the day before, clearing out the normal hot humid New England air, leaving behind the perfectly cool, dry air we needed for the 6th Annual Music and Arts Festival. And perfect it was, 3 beautiful stages set up on the Marshfield Fairgrounds surrounded by craft beers, artisan foods, and unique arts. Although the organizers couldn't pull off a VIP swimming pool in the middle of the Marshfield fields, they didn't disappoint. Twenty three incredible bands over the course of 33 hours was once again an unforgettable experience. We were able to catch nearly every act, and they all left everything on the field.
Day one kicked off with The Elovators on the Style Stage, which we missed due to unexpected traffic patterns entering the fairgrounds, New Kingston on the Soul Stage and The Suffers on the Stoke Stage. Next, Xavier Rudd and his didgeridoo took the Style Stage, Sam Fish in her beautiful pink shoes took the Soul Stage, and Ripe took the Stoke Stage. Twiddle then rocked the Style Stage, Robert Randolph the Soul Stage, and the boys from San Diego Slightly Stoopid the Stoke Stage. I was hoping to catch up with Slightly Stoopid to talk about their new album Everyday Life, Everyday People, hopefully next time! Stick Figure closed out the Style Stage for the day, and The Trey Anastasio Trio laid down a Phish heavy 2 hour set to close out the Stoke Stage and the first day.
Day two started strong with Quadrafunk leading off the Style Stage, The Quins on the Soul Stage, and Stephen Marley on the Stoke Stage, alternating between his own and Bob's classic reggae tunes. Next up was Spafford on the Style Stage, Jon and Roy on the Soul Stage, and Boston's own Lake Street Dive featuring the amazing Rachael Price on the Stoke Stage. Turkuaz was by far the most colorful band of the festival, throwing it down on the Style Stage, with the funk filled West End Blend on the Soul Stage and Rebelution on the Stoke Stage. I was really looking forward to seeing Greensky Bluegrass close out the Style Stage, and they had the crowd rocking with originals and covers, including some hip hop and a Lake Street Dive "Good Kisser" sound check. The Soul Stage was closed with a huge all star Jam with Mihali and Friends, and then The Head and The Heart closed the festival on the Stoke Stage with an encore worthy final set. Thank you Jonathan Russell for taking care of my camera battery so I could document your performance to close the Levitate 2018 Festival. Looking forward to next year!