Marshall Crenshaw at the City Winery – Boston, MA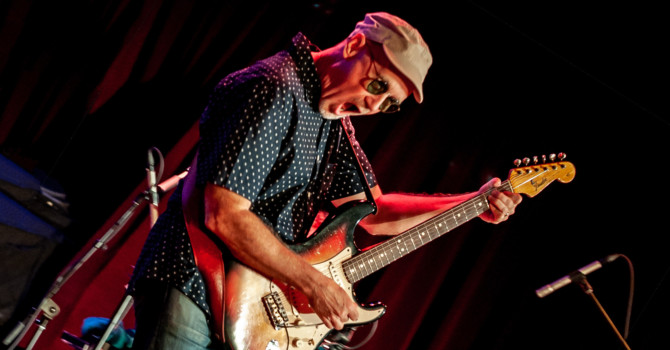 Photos and Review by Colleen Goyer
Show photos HERE
Marshall Crenshaw was joined by bass and drums at City Winery in Boston on September 6th. The show consisted primarily of his own music with one or two Buddy Holly tunes thrown in. Marshall is a huge Buddy Holly fan and even recorded some of Holly's songs for a movie, some of which he played that evening.
Songs included in the set were Someday, Someway, Cynical Girl and You're My Favorite Waste of Time.
Marshall shared stories before each song on how it was written, whom he co-wrote with and where and when it was used as many of his songs have been used in TV, movies and advertising. One of the stories was of how caffeine from coffee and chocolate helped him stay up late to write a song.
Marshall's sound, which is sort of a mix of surf rock, Buddy Holly and '80s pop/rock was demonstrated through the collection of songs making up the set. The songs spanned his career and satisfied the audience who were familiar with all of them. At one point a request was shouted from the crowd and Marshall complied by playing that song next.
It was an enjoyable, laid back evening which reminded me of those nights during college when everyone is listening to music at the end of a party and just hanging out.