Melissa Etheridge at the Cabot – Beverly, MA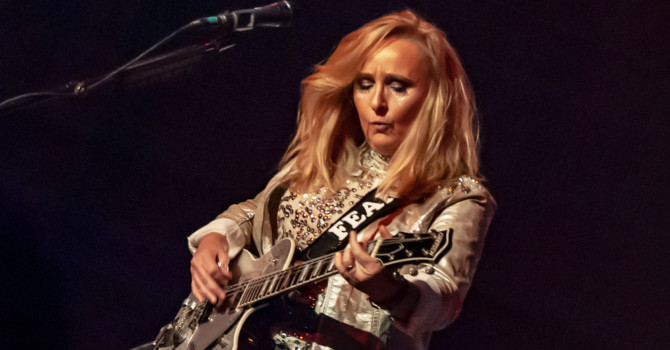 Photos and Review by Colleen Goyer
Show photos HERE
Melissa Etheridge's Holiday Tour made a stop in Beverly Massachusetts at The Cabot on the 24th. Playing for a sold out crowd made up of fans from all across New England, she performed a mix of her hits including Come to My Window and Like the Way I Do along with some Christmas songs including Glorious and Christmas in America off her 2008 Christmas album entitled A New Thought for Christmas.
I have seen her before and can say that she always provides a strong performance. This night in Beverly was no different. She performed for two hours sharing the background stories for many of the songs, including one about a plane ride sitting next to servicemen returning from deployment that provided inspiration for Christmas in America.
Melissa played to the entire audience, having mics set up at the center and both ends of the stage to allow for her to get closer to the crowd. Her interaction with the audience is a great element of her performance.
Fans at the concert were exited to hear there will be a new album released next year that will be accompanied by another tour.
The holiday tour continues through mid-December then she will be back on the road in February with dates in Europe.
Watch for the announcement of the next US tour after the release of the new album.