Phoenix at the House of Blues – Boston, MA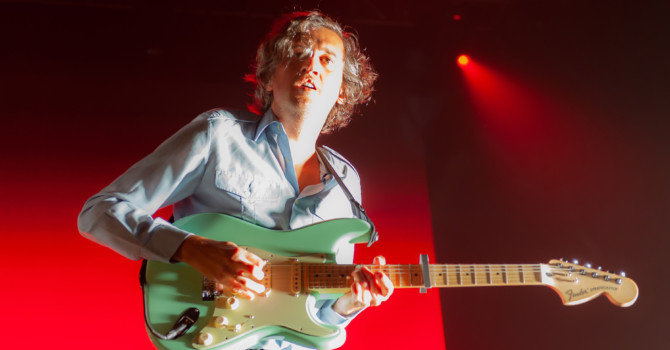 Photos and Review by Colleen Goyer
Galleries:  Phoenix, Leather Can
The French, Indie Pop band Phoenix performed at House of Blues – Boston on July 3rd as part of their tour in support of their latest release, Ti Amo.
The band, lead by front man Thomas Mars, performed for over an hour following opening act, Leather Can. Phoenix is currently touring the US with dates in Canada and Europe.
The House of Blues had a packed house for Phoenix's return to the Boston area with the band playing songs from Ti Amo and past releases including fan favorites to which the crowd responded with enthusiasm. After some cheering on by the fans, the band came back out playing four additional songs before leaving the stage for the evening.
Phoenix will be in Quebec on the 15th and then returns to the US to perform a couple shows in Brooklyn later in the month.
Phoenix
Leather Can