The Smithereens at the Tupelo Music Hall – Derry, NH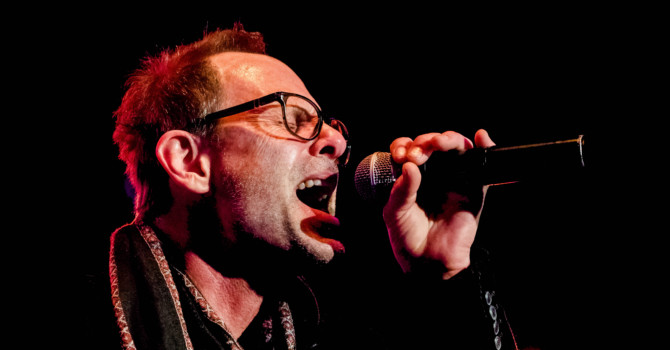 Photos and Review by Michael Cox
Show photos HERE
The Smithereens kick of their 2019 tour with a stop Tupelo Music Hall in NH. The band consisted of original members Jim Babjak (guitar), Mike Mesaros (bass), Denise Diken (drums) and guest vocalist Robin Wilson, lead singer of the Gin Blossoms.
The band kicked of the full house with "Behind the Wall of Sleep." The fans were ready for this show and started singing alone with the first song. It continued throughout the 90 minute set.
The cheering crowd heard hit after hit including songs like "Cut Flowers" and "Cigarette." Robin Wilson hit every note with his fantastic voice as the band played along. The Smithereens have not lost a step as they continued song after song with Robin singing and playing tambourine while the fans cheered louder and louder.
When we got to the encore Jim jumped down into the crowd and treated them to some fantastic guitar playing. The crowd got out of their seats and joined in on the fun as the show came to a close with "A Girl Like You." The whole venue was dancing and singing along. This was a great show to see.
Set List
Behind the wall of sleep
Green thoughts
Miles from nowhere
Blues before and after
Sorry
Strangers when we meet
Cut flowers
Yesterday girl
Now and then
Cigarette
Time and time again
Top of the pops
Only a memory
Drown in my own tears
House we used to live in
Spark
Blood & Roses
Kill your sons (encore)
No matter what (encore)
A girl like you (encore)