The Yardbirds at the Lynn Auditorium – Lynn, MA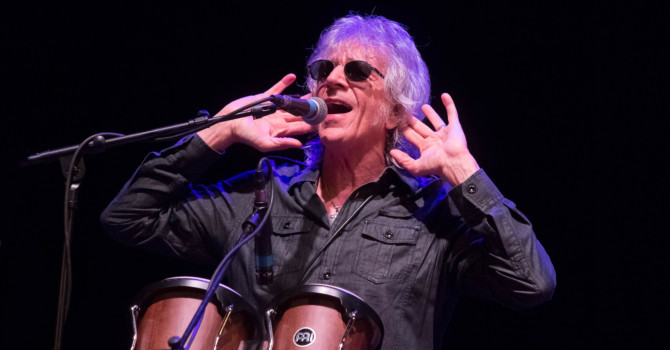 Photos and Review by Michael Cox
Show photos HERE
The British invasion rolled into Lynn Auditorium for a night of Rock N Roll and American Blues with the Yardbirds playing their classic hits from the 60s to a sold out crowd of baby boomers. The Yardbirds formed in 1963 in London and started the careers of Jeff Beck, Eric Clapton, and Jimmy Page, three legendary guitar players.
With Johnny A jamming on guitar and John Idan singing, they opened the show to "Heart Full of Soul," getting the fans going. With great guitar riffs and harmonic playing by Mike Scavanne and the drumming of the legendary Jim McCarty, the band kept the crowd satisfied with hit after hit. Idans voice killed it on songs like "Shapes of Things to Come" and "For Your Love."
The Yardbirds came to rock out. The crowd stood and was singing and dancing in the aisles, remembering the music from their past. One lady told me she could close her eyes and remember the 60s when she watched and listened to them as a kid. They sounded fantastic she says! The band got multiple standing ovations on all of their classic hits, and the crowds left singing the songs they grew up on.
Set List
Heart Full Of Soul

Drinking Muddy Water

I'm Not Talking

You're A Better Man Than I

Little Games

Shapes Of Things To Come

New York City Blues

Back Where I Started

Over Under Sideways Down

Smokestack Lightning

For Your Love

Happenings Ten Years Time Ago

Dazed & Confused