Yes at the Wilbur Theatre – Boston, MA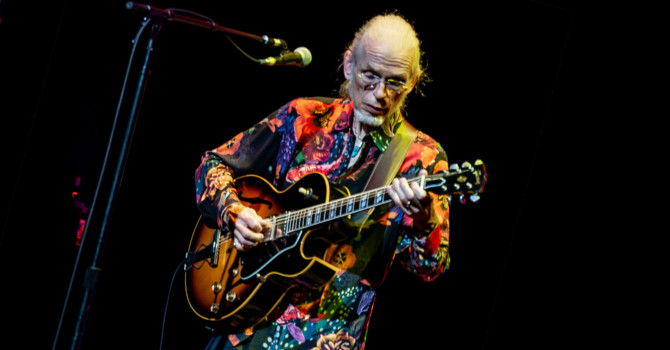 Photos and Review by Colleen Goyer
Show photos HERE
YES 50th Anniversary Tour came to The Wilbur on July 10th opening with The Firebird Suite. Steve Howe, who joined the band in the 70's, played the entire show on guitar as did keyboardist Geoff Downes. Alan White came in to play drums for most of the second set and special quest Tony Kaye joined the group for the three songs of the encore including Yours is No Disgrace and Roundabout. Jon Davidson took on the lead vocals as well as acoustic guitar and assorted percussion support while Billy Sherwood provided back up vocals as well as some cool bass guitar solos.
YES played a set list that ran through the 50 year history of the band with Close to the Edge, Leaves of Green, Does it Really Happen and Awaken to name a few.
Steve Howe thrilled the crowd with a mix of electric, lap steel and acoustic guitar over the course of the evening showing his amazing skill on the instrument which has not diminished with time. The progressive rock group definitely got the audience excited and when Tony Kale came out there was cheering just as there had been when Alan White came out during the second set. The current lineup did not disappoint but the crowd also appreciated the history. From conversations in the theater it was clear that there were many long time fans that have kept up with all the personnel changes and when they occurred. Many sharing who was on which songs when originally recorded.
It is amazing that after 50 years the band still enjoys a strong fan base that comes out to support tours like this.
The tour continues in New York and down the East Coast over the next couple weeks. Absolutely worth checking to see if your schedule/location aligns with one of these performances.