ALICE IN CHAINS, SLAYER, AVENGED SEVENFOLD And More To Headline Houston Open Air 2016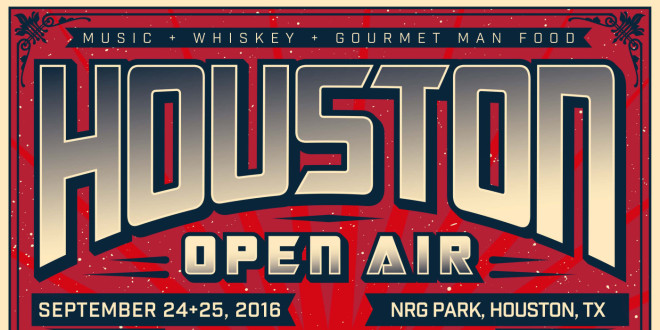 This fall, Houston, Texas debuts its two-day festival, Houston Open Air, fueled by Monster Energy and produced by Danny Wimmer Presents. Set to take place on Sept. 24 and 25 at NRG Park, fans will be graced with the presence of over 35 bands, including Avenged Sevenfold, Alice in Chains, Slayer, Chevelle, and many more.
In addition to the music lineup, Houston Open Air will feature Gourmet Food Man and Jack Daniel's Old No. 7 Whiskey Row. The Jack Daniel's experience will present brands including: Jack Daniel's Black Label, Gentleman Jack, Jack Daniel's Tennessee Honey, Jack Daniel's Tennessee Fire, Old Forester and Woodford Reserve. The menu for Gourmet Food Man is yet to be announced.
Tickets are currently on sale for the following prices:
Weekend GA: $109.50
Single-day GA: $69.50
Single-day VIP: $129.50
VIP Weekend: $234.50
A portion of the earnings made from the tickets will be donated to the Greater Houston Storm Relief Fund. The Fund was started by Houston's Mayor, Sylvester Turner, to accept contributions that will help those who were affected by the recent storms. For more information or to donate, visit www.houstonrecovers.org.
For more details on hotel discounts, VIP Packages, and tickets, visit www.houstonopenair.com.
The full two-day lineup is as follows:
SATURDAY: Alice in Chains, Slayer, The Cult, Ministry, Alter Bridge, Anthrax, Sevendust, Chevy Metal, Buckcherry, Max & Iggor Cavalera: Return to Roots, letlive., Jim Breuer and the Loud & Rowdy, Texas Hippie Coalition, Sick Puppies, Sons of Texas, Gemini Syndrome, The Word Alive, Dinosaur Pile Up
SUNDAY: Avenged Sevenfold, Deftones, Chevelle, Ghost, Pierce the Veil, Of Mice & Men, Baroness, Hellyeah, Nothing More, The Amity Affliction, Avatar, Young Guns, Starset, Skindred, Neck Deep, KYNG, Twelve Foot Ninja, September Mourning