CORROSION OF CONFORMITY HEADS OUT ON NORTH AMERICAN TOUR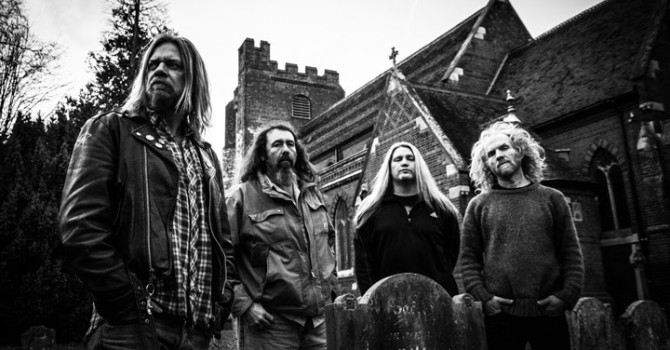 Corrosion of Conformity will soon be embarking on their epic North American live takeover. The first leg of the journey kicks off on April 6th in Huntington, West Virginia and will run through April 15th in Poughkeepsie, New York with support provided by Mothership. The following evening the band will play a special one-off show with Eyehategod in Richmond, Virginia. Following a short breather, Corrosion of Conformity will head back out for more than two dozen dates with Lamb Of God and Clutch. See confirmed performances below. The latest excursions follow the band's successful headlining trek with Brant Bjork And The Low Desert Punk Band, Saviours and Mothership at the close of 2015 and will include some never-before-heard tunes slated for their forthcoming full-length.
See previous coverage of Corrosion of Conformity live here!
CORROSION OF CONFORMITY
w/ Mothership:
4/06/2016 V Club – Huntington, WV
4/07/2016 Ziggys By The Sea – Wilmington, NC
4/08/2016 Blue Fox Billiards – Winchester, VA
4/09/2016 Ottobar – Baltimore, MD
4/10/2016 The Met – Pawtucket, RI
4/12/2016 The Wonder Bar – Asbury Park, NJ
4/13/2016 Saint Vitus Bar – Brooklyn, NY
4/14/2016 Saint Vitus Bar – Brooklyn, NY
4/15/2016 The Chance – Poughkeepsie, NY
4/16/2016 The BroadBerry – Richmond, VA * w/ Eyehategod (no Mothership)
w/ Lamb Of God, Clutch:
5/03/2016 The Orpheum – New Orleans, LA
5/04/2016 Minglewood Hall – Memphis, TN
5/05/2016 Brady Theater – Tulsa, OK
5/07/2016 Park Street Saloon – Columbus, OH *w/ Lo-Pan (no LOG or Clutch)
5/08/2016 Reading Eagle Theatre – Reading, PA
5/09/2016 State Theatre – Portland, ME
5/10/2016 House of Blues – Boston, MA
5/12/2016 The Pageant – St. Louis, MO
5/13/2016 Westfair Amphitheater – Council Bluffs, IA
5/14/2016 Spicoli's – Waterloo, IA (no LOG or Clutch)
5/16/2016 Magic City Music Hall – Binghamton, NY
5/17/2016 The Paramount – Huntington, NY
5/18/2016 Higher Ground – So. Burlington, VT w/ Clutch (no LOG)
5/19/2016 TD Echo Beach – Toronto, ON
5/23/2016 The Cotillion – Wichita, KS
5/24/2016 Red Rocks Amphitheater – Morrison, CO
5/25/2016 The Complex – Salt Lake City, UT
5/27/2016 Comerica Theatre – Phoenix, AZ
5/28/2016 Fox Theater Pomona – Pomona, CA
5/29/2016 Fox Theater – Oakland, CA
5/31/2016 WaMu Theater @ CenturyLink Field Events – Seattle, WA
6/01/2016 Queen Elizabeth Theatre – Vancouver, BC
6/02/2016 South Okanagan Events Centre – Penticton, BC
6/04/2016 Calgary Stampede Corral – Calgary, AB
6/05/2016 Shaw Conference Centre – Edmonton, AB
6/06/2016 Saskatoon Prairieland Exhibition Park – Saskatoon, SK
6/07/2016 Burton Cummings Theatre – Winnipeg, MB
6/10/2016 Piere's Entertainment Center – Ft. Wayne, IN w/ Clutch, Valkyrie (No LOG)