Anthrax Working On New Album!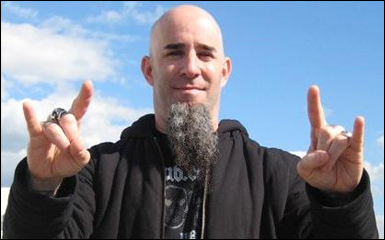 Anthrax are back in the studio working on an album that's "harder, faster" and "more brutal," according to guitarist Scott Ian. Speaking with Metal Insider, Ian said that, despite making good progress, the band is taking it slow:
"We decided not to take a break and we're jumping right in because everyone felt we could. We're sitting here right now with 12 songs musically arranged and really focusing on lyrics now."
He added that the group has been at the peak of its powers during the latest sessions:
"But where we're at musically right now, this s**t is just so killer. It's not like we have that far to go . . . I think we've got all our bases covered and we're ready."
Last year, Anthrax replaced guitarist Rob Caggiano with Jon Donais.