Black Flag embarking on first tour with Mike Vallely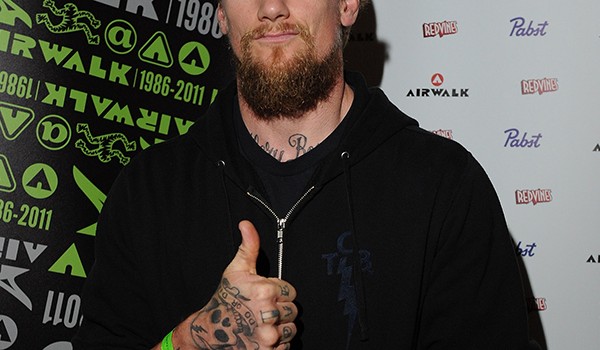 The latest incarnation of Black Flag is ready to hit the road. The punk rockers are scheduled to kick off their first tour with new frontman Mike Vallely.
The so-called "Victimology" trek starts tonight in Midland, Texas. Vallely — who is also the band's manager — took over for Ron Reyes last fall after Reyes was let go mid-concert.
Vallely says he's excited about performing songs from the entire Black Flag catalog, adding that he plans to give them their due respect while also making them his own.
Black Flag tour dates:
May 15 – Midland, TX @ Blue Max
May 16 – El Paso, TX @ Tricky Falls
May 17 – Scottsdale, AZ @ Pubrock
May 18 – Las Vegas, NV @ Hard Rock Cafe
May 19 – Bakersfield, CA @ On The Rocks
May 20 – San Diego, CA @ House of Blues
May 21 – Anaheim, CA @ House of Blues
May 22 – San Francisco, CA @ Brick & Mortar Music Hall
May 23 – Oakland, CA @ New Parrish
May 24 – Reno, NV @ Jub Jub's Thirst Parlor
May 27 – Seattle, WA @ The Showbox
May 28 – Portland, OR @ Hawthorne Theater
May 29 – Bend, OR @ Volcanic Theater Pub
May 30 – Sacramento, CA @ Ace of Spades
May 31 – Los Angeles, CA @ House of Blues
June 11 – Dallas, TX @ Elm Street Festival
June 13 – Columbia, MO @ Blue Note
June 14 – Omaha, NE @ Bourbon Theatre
June 15 – Minneapolis, MN @ Triple Rock
June 16 – Madison, WI @ Majestic
June 17 – Chicago, IL @ Reggies
June 18 – Lansing, MI @ The Avenue
June 19 – Toronto, ON @ El Mocambo
June 20 – Montebello, QC @ Amnesia Rockfest
June 21 – Danbury, CT @ Heirloom Arts
June 22 – Brooklyn, NY @ Europa
June 23 – Long Branch, NJ @ Brighton Bar
June 24 – Philadelphia, PA @ Union Transfer
June 25 – Pittsburgh, PA @ Altar Bar
June 26 – Newport, KY @ Southgate House
June 27 – Nashville, TN @ Exit/In
June 28 – Hot Springs, AR @ Maxine's
July 11 – Houston, TX @ House of Blues
July 24 – Billings, MT @ The Railyard
July 27 – Boise, ID @ Kintting Factory Concert House
July 28 – Salt Lake City, UT @ The Complex
July 31 – Englewood, CO @ Gothic Theatre
August 1 – Colorado Springs, CO @ Rawkus