Bruce Springsteen to offer concert downloads on upcoming tour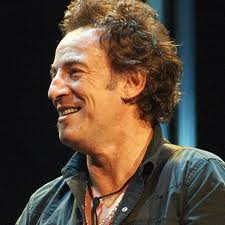 Bruce Springsteen and the E Street Band fans will get the chance to relive their concert experience as soon as the show is over.
The fan site Backstreets.com says Springsteen will be offering downloads of each performance on his upcoming South African and Australian tours.  Fans will reportedly have two options in accessing the material.  People can either buy a $40 USB wristband enabling them to download one concert onto their computer, or purchase direct downloads of shows through Springsteen's official Live Nation online store.  An MP3 will cost $9.99, while the FLAC format runs $14.99.
Bruce Springsteen and the E Street Band will launch their 2014 tour in Cape Town, South Africa on Sunday, and wrap up their overseas run in Auckland, New Zealand on March 2nd.  The group also has one U.S. show booked — a May 3rd appearance at the New Orleans Jazz Fest.  Springsteen hasn't said if he'll be offering downloads of that performance as well.