Courtney Love to Appear at The House of Blues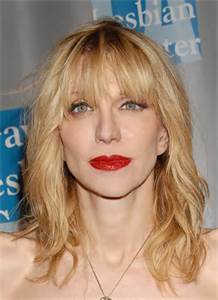 Courtney Michelle Love is an American musician, singer-songwriter, actress and artist; she is most noted for her marriage to Kirk Cobain former Nirvana vocalist/guitarist and founder. Courtney was also the former vocalist/guitarist for the band Hole.
Her life has been criticized by many and she is always controversial but she has been creating her own brand with a solo career and her ability to grab one's attention with her music is always consistent.
According to an Interview yesterday on Howard Stern TV ( check it out below) , amongst other things Courtney stated she has been enjoying her resumed correspondence with her daughter and that she was going to be starring on some "Big TV Show".  She did not indicate the details nor would she say what show it was, but she had stated; "It's a done deal". Howard had asked if it was American Idol and she repeatedly said; "I can't tell you".
Courtney Love will take the stage at The House of Blues in Boston on June 21st. She, with special guests will be preforming. One can only imagine who they may be and one could almost for certain know it will be a memorable show.  Her lyrics are compelling and one could speculate; autobiographical. She delivers with brutal honesty and intense harmony. It's time for Courtney to tell her story….
According to The House of Blues website she will be preforming an assortment of songs such as; Live Through This, Celebrity Skin & Nobody's Daughter including Violet, Miss World, Malibu, Skinny Little Bitch along with others.