Drummer Matt Cameron Drops Out of 2014 Soundgarden Tour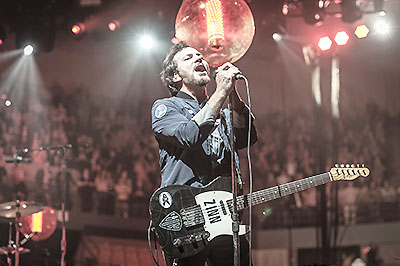 Soundgarden will be hitting the road again next year, but they'll be doing it without Matt Cameron.  The drummer just announced that he'll be bowing out of the band's upcoming dates so that he can tour with his other group, Pearl Jam.
"I will be taking 2014 off from Soundgarden touring due to prior commitments promotingLightning Bolt with my brothers in Pearl Jam and the desire to have more time at home with my family," he writes in a statement on Soundgarden's website.  "This is temporary.  I am still an active member of Soundgarden." Cameron adds that the band is "in the process of finding the perfect substitute" to fill in for the drummer on their upcoming dates.
As of right now, Pearl Jam has scheduled dates until the beginning of February, while Soundgarden has committed to headlining Lollapalooza festivals in Chile, Brazil and Argentina in March and April.