Did Jack White & Neil Young record covers album together?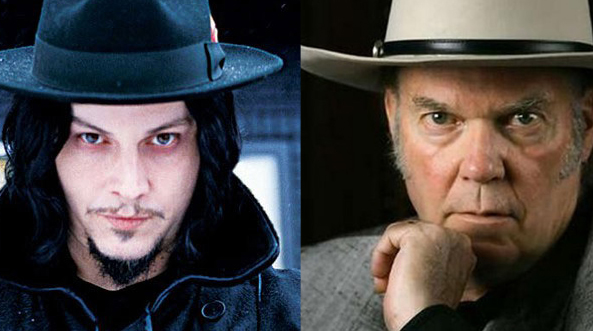 It looks like Jack White and Neil Young have been cooking up something special.  Music journalist Michael Goldberg says in his "Days of the Crazy-Wild" blog that the two rockers have reportedly recorded an entire album of cover songs together.
Rumors about the project first started cropping up last month, offering a possible explanation for Young's trip to White's Third Man Records headquarters in Nashville last spring.  But so far there has been no word on when the album may see the light of day, and Young's camp isn't offering any comment on the possible collaboration.
White isn't confirming anything either, although he did say he plans to finish a pair of albums this month and that one of them is his.
Listen to Jack White on iHeartRadio | Listen to Neil Young on iHeartRadio