Linkin Park new song shows 'DNA' of new album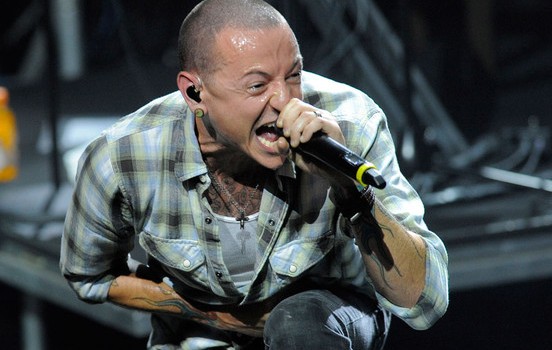 Linkin Park's Mike Shinoda says the band's new song "Guilty All the Same" is a "good look into the DNA" of their next album. He says their follow-up to 2012's Living Things is probably louder and more visceral than anything they've done recently.
As for hip-hop icon Rakim's cameo on "Guilty All the Same," Linkin Park singer Chester Bennington calls it a highlight of the song.  Shinoda adds that what the emcee does on the track is "bananas," and says Rakim is one of his idols.
Linkin Park's sixth album still doesn't have a title or a release date, although it's expected out sometime this year.