MSTRKRFT Coming to Boston on Thursday, June 2 For a Live Show at Middle East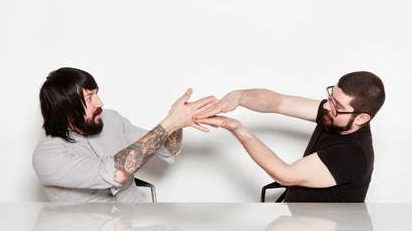 Canadian electronic music producers MSTRKR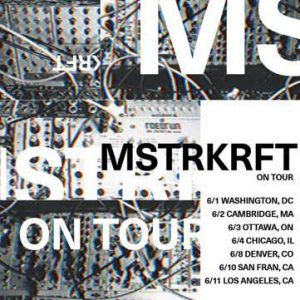 FT (Jesse F. Keeler & Al-P) are getting ready for an eight-date North American tour this June that will be stopping locally in Cambridge on Thursday, June 2nd at Middle East for a live show.
After a five-year hiatus, MSTRKRFT sprang back into action this past March with the release of "Little Red Hen" (Last Gang Records) and a handful of appearances in Austin, TX for SXSW, where they revealed their new live show. "Little Red Hen" is available to hear at the newly launched MSTRKRFT.com and for purchase via Last Gang Records at iTunes.
2011 was the last time MSTRKRFT was heard from when they released the single "Back in the USSA." It capped off an incredible run for the Toronto electronic dance music disruptors that began with their Juno Award-winning debut album The Looks in 2006. Electrifying festival appearances at Bonnaroo and HARD Summer followed, in addition to high-profile official remixes for everybody from Katy Perry and Kylie Minogue to Wolfmother, Justice and Bloc Party. 2009's Fist of God boasted collaborations with the likes of John Legend, Ghostface Killah, E-40, N.O.R.E., Lil' Mo and more as it predicted an eventual crossover between hip-hop and electronic music on the horizon.