SIXX:A.M. RELEASE NEW SINGLE "WE WILL NOT GO QUIETLY"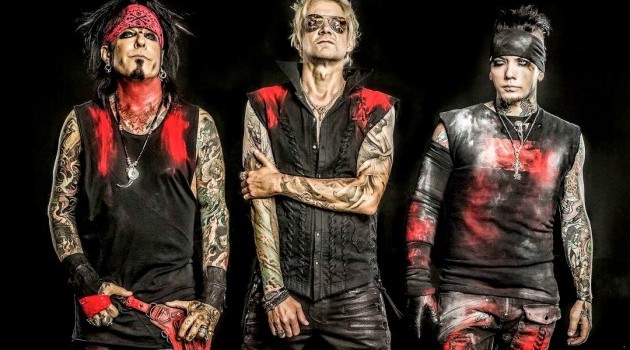 SIXX:A.M. have unleashed the first new track, "We Will Not Go Quietly" from their November 18 release, Vol. 2 Prayers for the Blessed.  
The official video for the outsider anthem can be seen below!  Filmed during their show in Edmonton, Alberta last month, the video offers viewers a "show-day-in-the-life-of" the band, in addition to their powerful on-stage energy.
Written and recorded at the same time as Vol. 1, Prayers For The Damned (April 2016), Vol. 2 Prayers For The Blessed acts as a companion piece to the first volume while simultaneously elevating the band's sound in every area. Fans, who pre-order the new album via iTunes HERE, will instantly receive a download of the song in their iTunes library. Exclusive Vol. 2 Prayers for the Blessed album bundles are available HERE.
Touring three continents this year, Sixx:A.M. are excited to share their music with a global audience and perform the songs from Prayers For The Blessed. After wrapping up live performances across Canada and Japan, the band will embark on the U.S. leg of their tour which kicks off October 18 at Verizon Arena in Little Rock, AR and includes stops in Denver, Las Vegas, Anaheim and Philadelphia. A full list of tour dates and tickets for the tour can be found HERE.