THE WOMBATS Announce New North American Headline Tour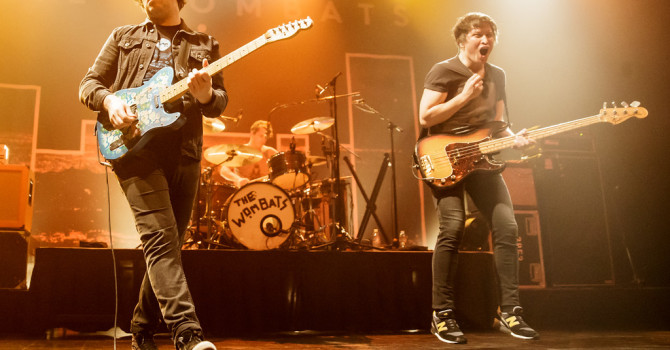 The Wombats have announced they will continue on their world tour this summer with a second North American leg that will include 15+ new headline shows kicking off on June 2nd in Cleveland, OH. The tour run will bring the indie-pop Liverpool trio to cities like Nashville, Chicago, Atlanta, and Los Angeles, and will surround their appearance at this year's Firefly festival, with more major festival dates to be announced.
The world tour is in support of the band's current album, Glitterbug. Two singles from the album – "Give Me A Try" and "Greek Tragedy" – have over 30 million streams on Spotify and over 5 million plays on YouTube combined. "Give Me A Try" has claimed the #1 spot on Alt Nation's Alt 18 chart three weeks in row, and is currently TOP 25 at Alternative Radio.
Check out tour dates and where to find tickets here!