Killswitch Engage and Anthrax at the Palladium – Worcester, MA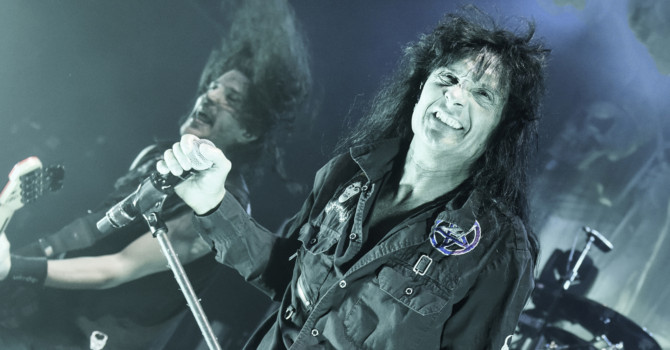 Photos and Review by Jim LaValley
Galleries: Killswitch Engage, Anthrax
The KillThrax II Tour stopped by the Worcester Palladium on March 3rd on their second to the last show to end this 29-city tour of North America.  On this night the co-headerliner Anthrax got the crowd fired up first while Killswitch Engage headlined the hometown sold-out show.
The crowd was so pumped and intense for each of these band's sets.  I saw Anthrax back in 1986 when they opened for Black Sabbath in the early years of Joey Belladona.  He was great then and I don't think his voice skipped a beat now.  I even think, like a fine wine, his vocals have improved over time as he belted out their tunes with high energy and killer vocals.  At one point during the show Scott Ian asked if there was anyone in the crowd that HASN'T seen them, about 2/3 of the crowd raised their hands.  Scott smiled and then thanked all the fans, which you could tell he was sincere.  Scott Ian's massive guitar crunch powered the band through their Belladonna era setlist, which included Medusa and Madhouse.  Joey loved to interact with the photographers resulting in some unique shots that don't happen that often.
Killswitch Engage came out with a burst of energy and the crowd totally erupted.  Jesse Leach was super strong on vocals and absorbed the energy from the crowd and excelled throughout the night.  It is always interesting to observe how the fans interact with the band and also how the band interacts with the fans.  It's kind of like a transfer of energy back and forth when the condition is right, and on this night….it was right.  While talking about energy we must mention guitarist Adam Dutkiewicz's high octane workout while he is on stage doing numerous kicking and running around.  Bassist Mike D'Antonio's liveliness when paired with Dutkiewick created a whirlpool on stage as Jesse ripped through each song.
Both bands have some time off until they resume touring in late spring.  Killswitch will back on the road in late April for seven shows before embarking on a 30-show world tour through Europe till mid-August.  Anthrax will be back on tour in early May through the end of the summer.
If you are looking for some killer Heavy Metal music and energy, go check out these guys out when they come back on tour!!
Set lists: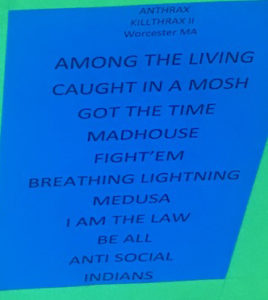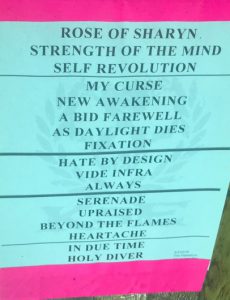 Anthrax
Killswitch Engage