Liz Longley at the Tupelo Music Hall – Derry, NH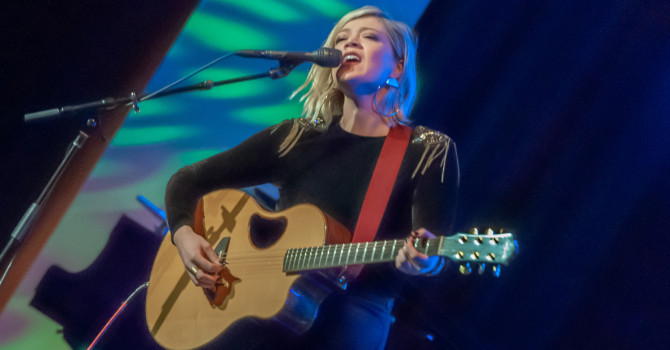 Photos and Review by Colleen Goyer
Show photos HERE
A large crowd of fans filled the Tupelo Music Hall Sunday night to listen to the music of singer-songwriter Liz Longley. Her sound is a mix of pop and country with many of her songs about relationships. The set was made up of songs from her existing albums, Swing, Weightless, Bad Habit, and Oxygen, some from an upcoming new record, Funeral For Your Past, You're Doing Fine, and a cover of the four tops hit I Can't Help Myself in her own style.
One song off her new album, called Torture, has a Mexican/Spanish rhythm to it providing a different sound from her other work. Although she had a band with guitar, drums and bass, Longley performed many of the songs solo with just her own guitar or piano for accompaniment.
At one point she asked the crowd if there were any requests. Avery and Camaro were among the names shouted out, and the songs followed.
Jesse Ruben, a schoolmate of Longley's from Berklee College of Music, opened for Liz and also joined her for Piece of Mind.
Longley is very engaging with the audience, adding short background stories before many of the songs. It was a very enjoyable evening I am looking forward to the release of her upcoming album later this year.