The Revivalists and Mt Joy at the House of Blues – Boston, MA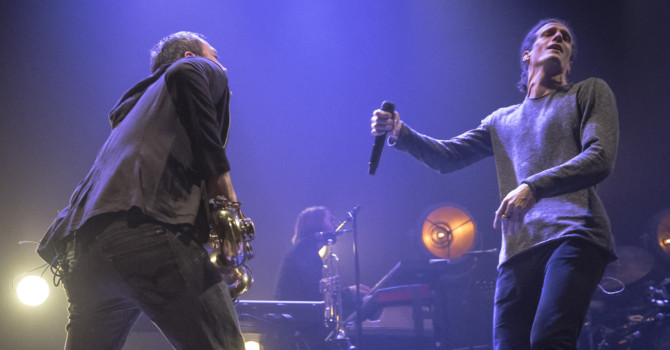 Photos and Review by Matt Congdon
Show photos HERE
The Revivalists and Mt Joy made a stop in Massachusetts this past weekend ( 11-18-17 ) at the Boston House of Blues for their current tour "The Deepest Dream" which spans mid November through mid December.
Upon arrival I was able to get my photo pass, make it through security, and in the photo pit in less than 10 minutes if I hadn't looked up during the set I would have never known that this was a near sellout show at 100$+ tickets! The energy and good vibes were second to none, it was the type of show that everyone was smiling and singing along song after song.
Sticking mostly to their newest album "Men Amongst Mountains" they played songs like "It was a Sin," "Keep Going," and "Fade Away." Lead Singer David Shaw avidly ran to and from each side of the stage encouraging crowd participation and making sure his fans were appreciated. At one point David Shaw entered the photo pit to further the already intimate night of music nearly knocking over a couple of the other photographers. As the night was nearing a close the Revivalists thanked the crowd and bid us farewell. The crowd insisted they play "one more song…one more song…" it was at this point they played the song that made them the band they are today "Wish I Knew You." The crowd erupted in cheers upon hearing the iconic guitar strumming as an evening of amazing music came to a close.
The Revivalists are a must see band and the crowd they bring are sure to put a smile on your face.