Serena Ryder at the City Winery – Boston, MA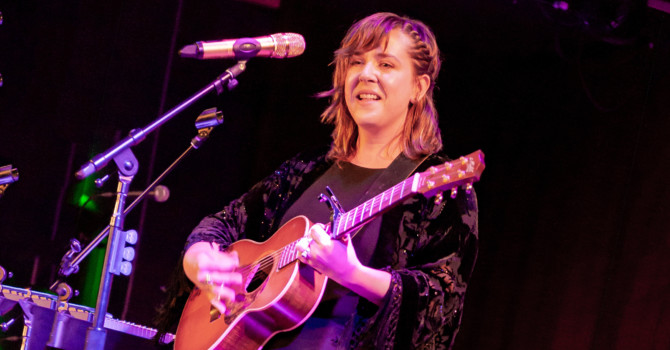 Photos and Review by Colleen Goyer
Show photos HERE
City Winery in Boston provided a very intimate setting for Serena Ryder and her band Monday the 16th. Her performance was an even split between songs with just her vocals and guitar playing and those where she was joined by an additional guitarist and a drummer. Ryder played piano on a few songs that she mentioned was a relatively new skill. Throughout the evening Ryder talked with the audience including a group of other Canadians who were in attendance sharing some stories of what she and her band had been doing for fun while in Boston.
Starting out with Sweeping the Ashes she entertained the crowd for about an hour and a half with songs including fan favorites What I Wouldn't Do, Weak in the Knees, and Got Your Number. The audience was often invited to be part of the performance with Ryder teaching us the words for the chorus of one so we could join her. We were encouraged to sing along on several songs and stand and move around for the last two of the set.
Ryder shared a new song, Famous, recorded in the past month or so with Simon Ward from the Strumbellas.
She finished off the evening with an awesome a cappella version of At Last.
Before this evening I was a fan of Ryder's but after seeing her live, I am even more impressed with her talent and will be adding more of her songs to my playlists.