The Yardbirds at the City Winery – Boston, MA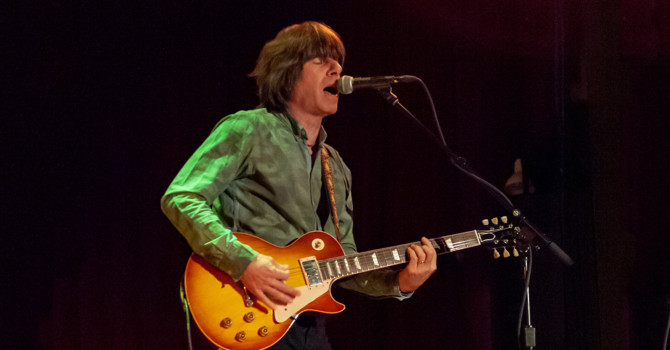 Photos and Review by Colleen Goyer
The latest lineup of The Yardbirds, the 1960's English band that influenced so much future rock and launched guitar legends Eric Clapton, Jeff Beck and Jimmy Page, is on tour now. They made a stop in Boston this week at City Winery.
Lead by Jim McCarty, one of the original members who is still behind the drum kit, The Yardbirds maintain their original sound even with all the changes in members over the decades. A mix of blues and rock with incredible guitar solo's and a classic catalogue of music makes The Yardbirds as worth seeing today as back in the '60's. Current bassist, Kenny Aaronson, stood out with some awesome bass lines, solo's and in general a very cool stage presence. John Idan performed almost all the lead vocals while contributing heavily to the guitar element of the group. Godfrey Townsend, the newest band member having joined the group in 2018, did the guitar solo's justice with some incredible slide and overall skilled playing. Myke Scavone completed The Yardbirds sound with harmonica solos as well as contributing with small percussion.
The music and particular blues influence to their sound definitely makes you feel like you are back in that great music era that started it all.
As mentioned earlier, the band is on tour now and is worth checking out whether you are a Yardbirds fan already, a fan of that period of music or even just into that rock-blues sound.
Set List
Heart Full of Soul
Drinking Muddy Water
I'm Not Talkin
You're a Better Man Than I
The Nazz Are Blue
I Ain't Got You
Little Games
Shapes of Things
New York City Blues
Back Where I Started
Evil Hearted You
Lost Women
Over Under Sideways Down
Smokstack Lightning
FYL/Happenings/Dazed E, medley
The Train Kept A-Rollin'
I'm A Man